Michigan Door Maintenance Provides Garage Door and Opener Repair, Maintenance, and New Installs in Garfield Twp, MI
Problems You May Experience with Your Garage Door
There are several common garage door and opener problems we find in Garfield Twp. that can occur with a garage door. These include:
The door does not open or close properly, which can be caused by a variety of issues, such as broken springs, cables, rollers, or worn-out or damaged panels.
The opener not working, which can be due to a variety of reasons, such as a dead battery, a disconnected power source, or a faulty opener motor.
The door coming off its track can be caused by worn-out rollers or cables, or damage to the track itself.
The door makes noise, which can be due to worn out or damaged components, or a lack of lubrication.
The door sagging or not closing properly, which can be caused by broken springs, cables, or rollers, or worn out or damaged panels.
The safety sensors fail, which can prevent the door from closing properly and potentially cause injuries.
It's important to have an experienced garage door service company diagnose and repair any issues with your garage door to ensure that it is safe and functional.
Searching for a Reputable Garage Door Contractor servicing Garfield Twp. and the entire Grand Traverse County communities?
Important Questions to Ask a Garfield Twp. Garage Door Contractor!
If you need to hire a garage door repair contractor, it's important to ask several questions to ensure that you choose a reputable and qualified professional. Some important questions to ask include:
How long have you been in business?
Do you offer warranties or guarantees on your work?
Can you provide references from recent customers?
What is your process for diagnosing and repairing garage door problems?
How much will the repair cost, and can you provide a written estimate?
Do you offer emergency services, and what is your availability?
Can you repair all types of garage doors and openers?
What is your customer satisfaction policy, and how do you handle complaints or issues?
Asking these questions will help you to understand the company's experience, qualifications, and policies, and will give you a better idea of the level of service you can expect. It's also important to ask any additional questions you may have and to thoroughly research the company before hiring them for the job.
Why Hire Michigan Door Maintenance?
We have been a trusted garage door installation, maintenance, and repair contractor for over 35 years and have the experience to handle any garage door emergency you may have.  Whether you have a problem with your garage door or with your garage door open, we have the know-how for all your garage door maintenance and services needed in Garfield Township, MI.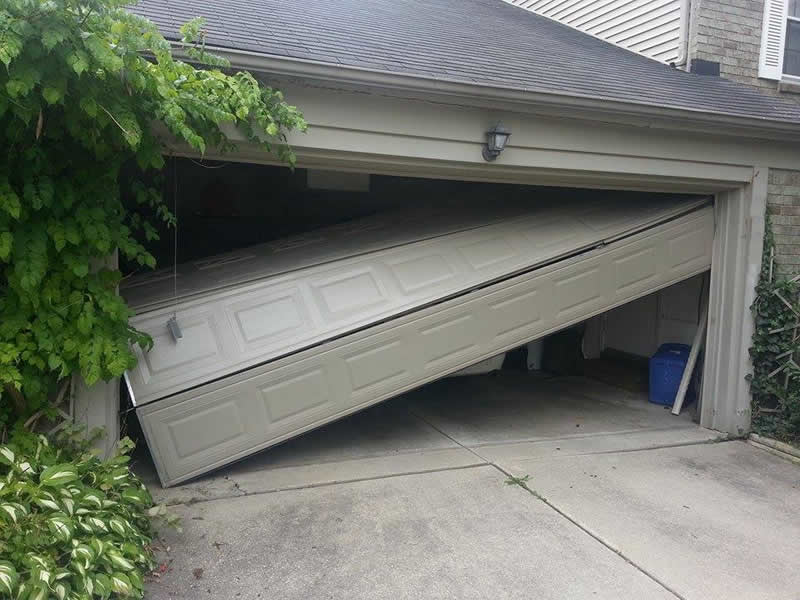 We Repair Doors Out of the Tracks
We Service Most Makes and Models