How much value does a garage contribute to a homes value?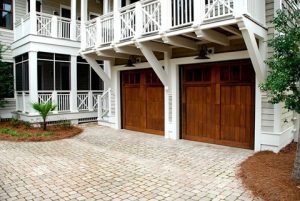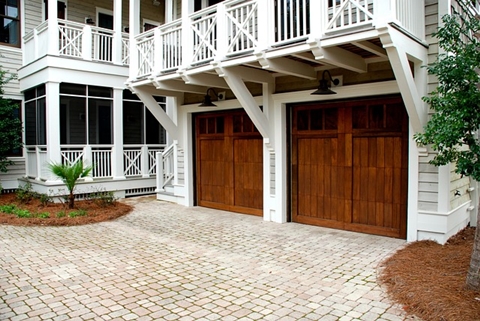 The value a garage adds to a home can vary depending on a number of factors, such as the location, size, and condition of the home. Generally speaking, a home with a garage is considered more valuable than a similar home without a garage, as it provides additional storage space and can also protect a vehicle from the elements. In some areas, a garage can add as much as 20-25% to a home's value, while in other areas, the increase in value may be less significant. It's also important to note that a attached garage can have more value than detached garage.
How much value to a home does it's garage doors provide?
The value that a home's garage doors provide can vary depending on the quality and condition of the doors, as well as the overall style and design of the home. High-quality, well-maintained garage doors can add curb appeal and aesthetic value to a home, while older or poorly-maintained doors can detract from a home's value. On average, new garage doors can add between 2-4% to a home's value. However, it's important to note that the specific impact on the value of a home will depend on the specific characteristics and location of the home and market conditions.
Along with the additional dollar value, garage doors provide other layers of value to a home such as privacy.  Garage doors can add a significant level of privacy to a home, depending on the type and design of the doors. Solid or insulated garage doors provide more privacy than traditional roll-up doors, as they block the view into the garage from the outside. Garage doors with windows can also be a source of privacy concerns, as they allow outsiders to see inside the garage.
Additionally, automatic garage doors with remote openers can increase privacy by eliminating the need to go outside to open and close the door, which could also improve security by controlling access to the garage.
Overall, garage doors can help to create a sense of privacy and security around the perimeter of a home, but it is important to keep in mind that the level of privacy provided will depend on the specific design and features of the garage doors.
Whether you are having problems with your garage door or just want to add more value to your home by replacing your garage doors, contact Michigan Door Maintenance today at 231-939-DOOR (3667). We have been a trusted garage door installation, maintenance, and repair contractor for over 35 years and have the experience to handle any garage door emergency you may have.  Whether you have a problem with your garage door or with your garage door opener, we have the know-how for all your garage door maintenance and service needs.
Michigan Door Maintenance has expanded our service locations to include Crawford, Otsego, Cheboygan, Oscoda, Montmorency, Presque Isle, Emmet, Charlevoix, Antrim, Alpena, Grand Traverse, and Kalkaska Counties.